COPD: How it Affects the Body and Mind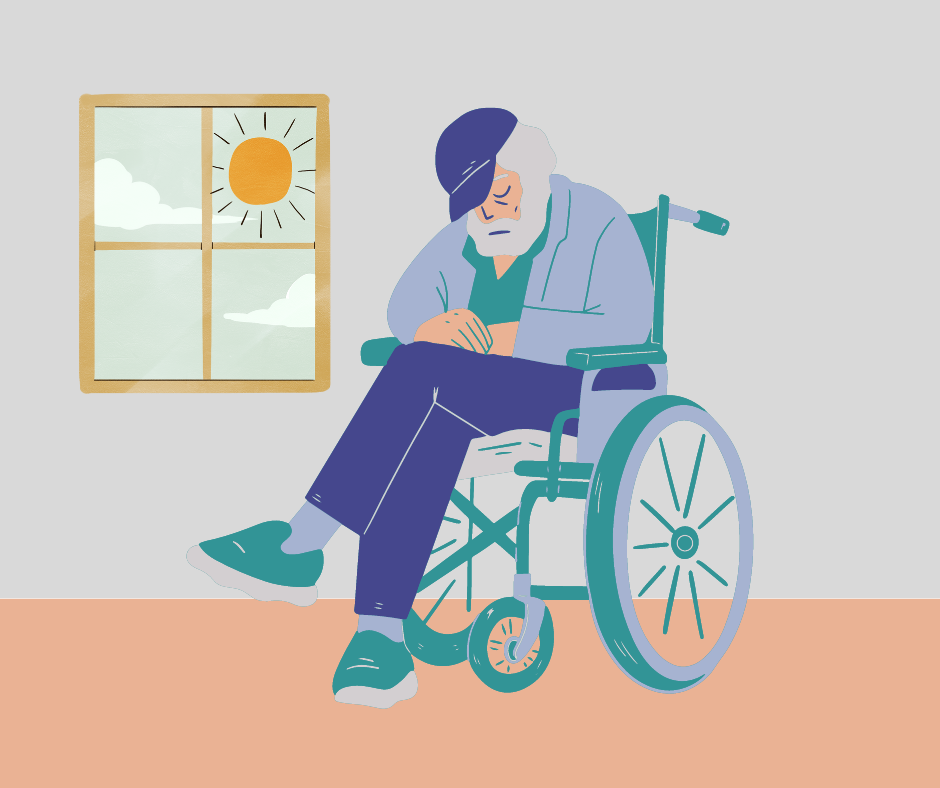 Shortness of breath, tightness of chest, wheezing, and more. Chronic obstructive pulmonary disease (COPD) is defined by the CDC as "a group of diseases that cause airflow blockage and breathing-related problems" (CDC,2023). Analogous to how dementia covers a wide array of memory conditions, COPD does the same for breathing difficulty conditions. COPD makes breathing difficult for and affects over 16 million Americans with a variety of diagnoses but shared symptoms. However, for a condition that affects so many, there are still burning questions for the average person about how it affects the body and the person's mind. In this article, we aim to tell you more about both so you can better assist yourself, or your loved one living with the condition. 
How COPD affects the body
Chronic obstructive pulmonary disease primarily affects the lungs. This is due to the constriction or destruction of the airways and air sacs. As we breathe in air it goes down our windpipe and into tubes called bronchial tubes (often referred to as airways). Inside our lungs, these tubes branch out like a tree into smaller and thinner tubes called bronchioles. Then these tubes end in branches of tiny air sacs called alveoli. You can imagine these as tiny balloons that expand and contract as we breathe. These airways and sacs are typically stretchy as they fill up with air as we breathe in and contract when we breathe out carbon dioxide. However due to COPD less air flows in and out of our lungs. Continuing with the balloon analogy imagine you're trying to fill up a balloon but there is a hole in it (damaged alveoli) or you're holding onto the end of it too tight (inflammation in the tubes or alveoli). In the early stages of COPD this results in symptoms such as a nagging cough, shortness of breath, wheezing, and tightness in the chest. These symptoms are where the idea of a "smoker's cough" comes from. Though smokers do make up a lot of COPD cases they are not the only ones. As the disease progresses, the low oxygen in your blood leads to blue/gray lips and/or fingernails, a speedy heartbeat, weight loss, and swelling in the feet and ankles. These extremities are furthest out from the heart and lungs and therefore it takes longer for oxygen to get to them. The heartbeat will increase since due to COPD there will be less oxygen quantity per pump. Meaning your body has to move more blood to keep up with the oxygen needed.
How COPD affects the mind
Now that we have covered the basics of how COPD can affect your body, we can now cover its effects on the mind. The lack of oxygen to the brain caused by COPD can have an impact on the brain's functions and the patient's mental health. According to the CDC people with COPD may have "overall cognitive impairment or impairment in specific cognitive domains"(CDC,2016). This includes difficulty with processing information, concentration, memory, and self-control. These conditions can cause an individual to become compulsive, unable to stay on task, and forgetful of their surroundings. Since these symptoms are similar to those of dementia, those who develop COPD at an older age may misattribute such symptoms. Furthermore, mental health conditions can develop due to how COPD will affect someone's day-to-day life. Something as simple as going from the living room to the kitchen for water and back again can become a grueling process with frequent stops to catch their breath. Also if they live in a multistory home, they may have issues getting up and down the stairs which they may have done with ease. This frustration with the disease and its symptoms may develop into feelings of helplessness and depression. These people who were once independent and healthy are now becoming more reliant on others and it can take a mental toll. One way to alleviate this is to make the home more COPD-friendly. Getting different equipment, such as a chair lift, in the home can make it easier for a loved one to get to places they feel they can no longer reach on their own. Another tip is to arrange things so they are easier to access. If you can make it so things they often use are within short distance of each other they are less likely to have an episode or feel needy for asking. Finally, regular outings and socialization are key to promoting a positive mental outlook. These outings should avoid long distances walking since they can flair up their COPD. Take them out to ice cream or a movie, things as small as just going to play cards with them every week can have a major impact on their mental well-being.
In conclusion, COPD not only affects the body but also the mind. Restricted airflow can cause harm to other parts of the body so it is vital to be mindful of new symptoms as they appear and inform a medical professional. Furthermore, since COPD can affect a person's memory doing exercises to strengthen a loved one's memory and stimulating them mentally can be an important part of the treatment process. If you're loved one with COPD is developing depression it's important to bring this up to their primary medical professional. They can direct them to resources in their local area or suggests where to get mental health assistance. Finally, If you notice they are falling behind on homemaking and/or personal care it may be helpful to get them a housekeeper to caregiver. These options will not only assist them in such tasks but can also provide much-needed socialization to boost their mental health.
Hopefully, we have now thoroughly informed you about COPD. Below is a copy of our most recent guide on COPD which includes:
The information above (in a convenient document)
Additional Resources (Community Resources, Helpful Blogs, etc)
And an extra section on what to do when COPD worsens (Not available elsewhere)
Sources:
Centers for Disease Control and Prevention. (2023, June 30). Chronic obstructive pulmonary disease (COPD). Centers for Disease Control and Prevention. https://www.cdc.gov/copd/index.html#:~:text=What%20is%20COPD%3F,includes%20emphysema%20and%20chronic%20bronchitis. 
Centers for Disease Control and Prevention. (2016, January 7). Association of chronic obstructive pulmonary disease with increased confusion or memory loss and functional limitations among adults. Centers for Disease Control and Prevention.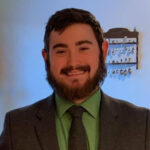 Matthew Laming
Client Relations Specialist at GLHCU
Graduate of Northwood University