Can COPD Be Reversed or Is It Too Late?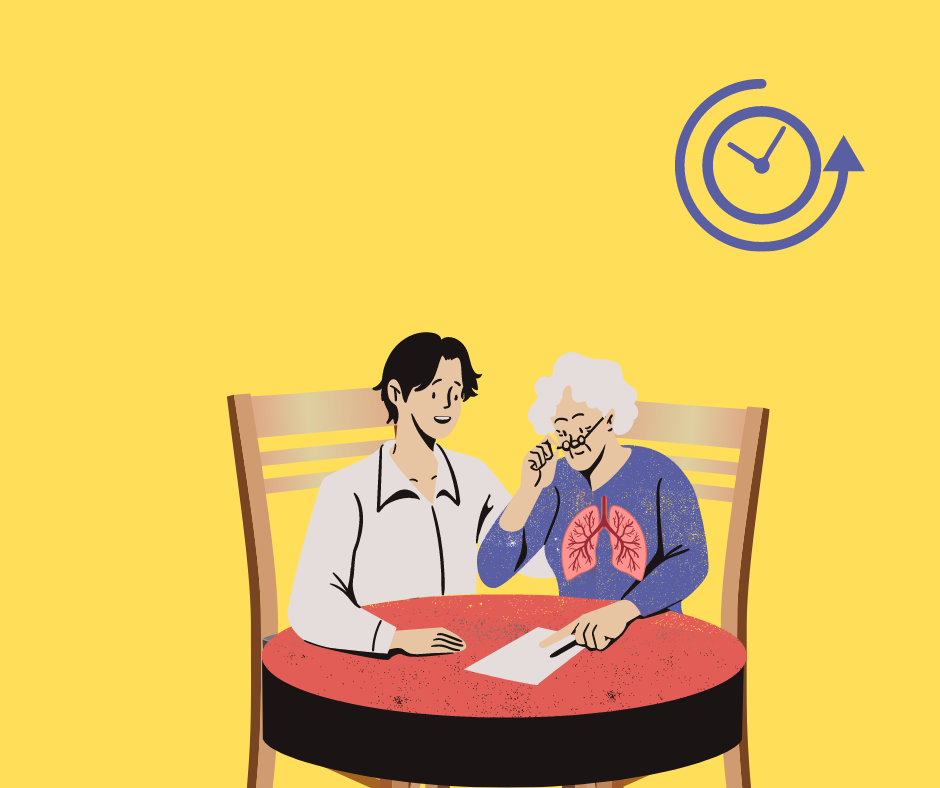 Though symptoms can be treated, COPD can not be reversed or cured. Sadly, the lung tissue has already been damaged, and "lung tissue doesn't repair itself." (Department of Health & Human Service, 2001). The cells that make up your lung tissue are unable to replace the cells that have already been destroyed to create this condition. This often happens due to things such as smoking or inhaling other toxic substances regularly. The effects of COPD can be managed with a variety of treatments and lifestyle changes but can never be fully cured. 
The first step for treatment is to quit smoking. This is a vital step to prevent COPD from getting worse and prevent your lungs from becoming more damaged. There are plenty of nicotine replacement products such as patches and gum to assist with withdrawal symptoms. These are available over the counter at your local pharmacy but for more intense cases of nicotine addiction, it is recommended you talk to your physician for one on one advice. Also, various addiction support groups are out there to aid with the transition/recovery. 
The next step is often one of the different types of medication to assist with the symptoms and complications of COPD. This includes short and long-acting bronchodilators which help relax the muscles around your airways. Bronchodilators are often used to treat long-term conditions, such as COPD, that cause the airways to narrow and inflamed. There are also inhaled steroids that can help reduce airway inflammation and are often prescribed for those with frequent and intense symptoms of COPD. These "corticosteroids, often known as steroids, are an anti-inflammatory medicine" to help reduce inflammation in your lungs (NHS, 2023). Most COPD medications work to reduce the primary symptoms of COPD by reducing inflammation in the airways to promote more efficient breathing. However, there are other treatments for more severe cases. 
There are also types of lung therapies for those with more moderate or severe COPD. The two most common are oxygen therapy and pulmonary rehabilitation programs. Oxygen therapy helps deliver an increased amount of oxygen to your lungs to assist with loss of breath. This therapy primarily focuses on the issue of not getting enough oxygen in your bloodstream. Depending on the level of COPD a large, in-home unit may be suggested and worn throughout the day and night. However, Small and portable units can assist with shortness of breath when out and about in your daily life. Typically these devices are provided by a Durable Medical Equipment (DME) provider. Furthermore, the size of the oxygen delivery system will vary depending on the low of oxygen needed to stabilize oxygen levels. Pulmonary rehabilitation programs combine exercise training, nutrition advice, education, and counseling. Your doctor will likely refer you to a specialist if this program is recommended. These programs are referred to individuals with worsening COPD and can help prevent hospital readmissions. Another positive impact of these programs is they offer a group setting so you have the chance to meet others with the condition. This can assist with the mental effects of COPD by providing an "opportunity to give and receive peer support" (ALA, 2023). Exercising your lungs, mind, and muscles can help you enjoy activities with your loved ones and make your daily living easier. However, for those with limited success of the above treatments, there is another option. 
Finally, there are surgeries available such as lung transplants, bullectomy, and lung volume reduction surgery. Lung transplant surgery is "a surgical procedure to replace a diseased or failing lung with a healthy lung" which often comes from a deceased donor (Mayo Clinic, 2022). This type of surgery is reserved for more severe conditions and when other treatments have not worked or resulted in sufficient improvement. This can be a replacement of just one or both lungs and can involve many complications. The Bullectomy is a surgery where surgeons "remove air pockets in the lungs" (Lung Health, 2023). While these alveoli typically assist in your breathing, by exchanging oxygen from the air with co2 from your blood, damaged ones can form air pockets and need to be removed. Finally, lung volume reduction surgery is when dead or damaged parts of the lung are removed in order to allow the remaining tissue to function better. After lung volume reduction surgery the "diaphragm contracts and reflexes more effectively and efficiently" (Mayo Clinic, 2018). With the damaged part of the lung removed your diaphragm has to move less of your lungs to breathe in and out. All of these surgeries can be used to treat the symptoms of COPD but consult your doctor about the next steps. 
In conclusion, Chronic obstructive pulmonary disease can not be reversed once the damage has been done. However, there are a variety of treatments out there depending on the level of severity that can make your day-to-day living easier.  The first step to wellness is to cut out the cause of your COPD then talk with a doctor and loved ones about what treatments would be best to pursue. Also, there are a variety of agencies out there that can assist with daily living activities such as home care agencies, in-home therapists, and house-making services. These agencies can help with making your daily living as easy and comfortable as possible with such a condition
Hopefully, we have now thoroughly informed you about COPD. Below is a copy of our most recent guide on COPD which includes:
The information above (in a convenient document)
Additional Resources (Community Resources, Helpful Blogs, etc)
And an extra section on what to do when COPD worsens (Not available elsewhere)
Sources:
Department of Health & Human Services. (2001, November 28). Lung conditions - chronic obstructive pulmonary disease (COPD). Better Health Channel. https://www.betterhealth.vic.gov.au/health/conditionsandtreatments/lung-conditions-chronic-obstructive-pulmonary-disease-copd 
Mayo Foundation for Medical Education and Research. (2022, December 14). Lung Transplant. Mayo Clinic. https://www.mayoclinic.org/tests-procedures/lung-transplant/about/pac-20384754 
Health, S. V. H. (n.d.). Home. St Vincent's Lung Health. https://www.svhlunghealth.com.au/procedures/procedures-treatments/bullectomy 
Mayo Foundation for Medical Education and Research. (2018, November 16). Lung Volume Reduction Surgery. Mayo Clinic. https://www.mayoclinic.org/tests-procedures/lung-volume-reduction-surgery/about/pac-20385045 
Corticosteroids. NHS inform. (2023, June 15). https://www.nhsinform.scot/tests-and-treatments/medicines-and-medical-aids/types-of-medicine/corticosteroids#:~:text=Corticosteroids%2C%20often%20known%20as%20steroids,on%20top%20of%20the%20kidneys). 
Association, A. L. (2023, March 10). The Basics of Pulmonary Rehabilitation. The Basics of Pulmonary Rehabilitation | American Lung Association. https://www.lung.org/lung-health-diseases/lung-procedures-and-tests/pulmonary-rehab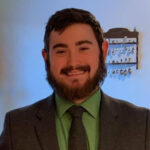 Matthew Laming
Client Relations Specialist at GLHCU
Graduate of Northwood University