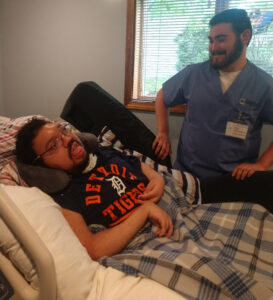 Occasionally, clients may not qualify for nursing assistance or may wish to supplement their insurance-funded care. Our licensed professionals can provide patients with in-home treatment, support, and/or education for a variety of skilled needs.
Services Include
Medication administration

Wound Care

Skin Care and assessment

Tube-feedings

Oral feedings

Monitoring of Intake and Output

Assessment of Body Functions

Bowel Care Program

Seizure assessment and precautions

Glucose monitoring

Range of Motion exercises.